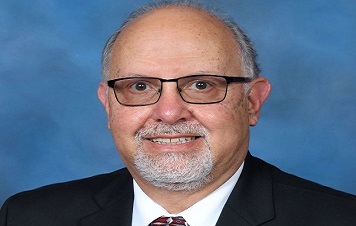 Alejandro Fuentes, M.D.
Dr. Alejandro Fuentes was born and raised in McAllen, TX. He graduated from McAllen High School in 1975 and then graduated from Pan American University in 1979 with a Bachelor of Science Degree in Biology and a teaching certificate. He taught Biology at McAllen Memorial High School for 2 years before entering medical school at the University of Texas Health Science Center in San Antonio, TX. He received his Doctor of Medicine degree from there in 1985. Dr Fuentes then did his residency at the UT Family Medicine Program in McAllen, TX from 1985-1988. He along with Dr. Donna A. Mery joined Dr. Roger R. Heredia in August of 1988 and formed Mid Valley Family Practice Associates. He has continued to practice Family Medicine since then.
Dr Fuentes is married to Lilia A Fuentes, DNP, Associate Dean of the School of Nursing at University of Texas Rio Grande Valley. They are the proud parents of twins, Andres and Rebecca Fuentes.