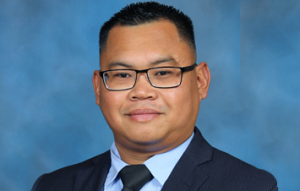 Mansour Usudan
MSN, FNP-BC
Mansour Usudan, MSN, FNP-BCC
Mansour Usudan, Family Nurse Practitioner-Board Certified has been employed with RGV Adult & Geriatric Medicine Specialist since December 2019.
Mansour Usudan migrated from the Philippines in 1993. He graduated from South Texas High School for Health Professionals in 2000. After graduating from high school, he attended South Texas Community College where he earned his Vocational Nursing Degree in 2004. While working at Mission Hospital, he continued his education, earning his Associate of Nursing from South Texas College in 2008. In 2019, Mansour graduated from Walden University with a Master of Nursing Degree.
Mansour's 15 years of nursing background include ICU, Telemetry, Medical-Surgical, and Administration, but mostly in the Emergency Room Department. In 2012, he was presented with the opportunity to be one of the first nurses to work in a Free Standing ED, which was opened by Rio Grande Regional Hospital. Working closely with doctors in the Free Standing provided him with additional skills, which motivated him to elevate his educational status.
By joining the RGV Specialists, he hopes to continue helping others just as he has throughout his 15 years in Nursing.
Mansour currently resides in Edinburg, Texas. He is married and is the father of two children.